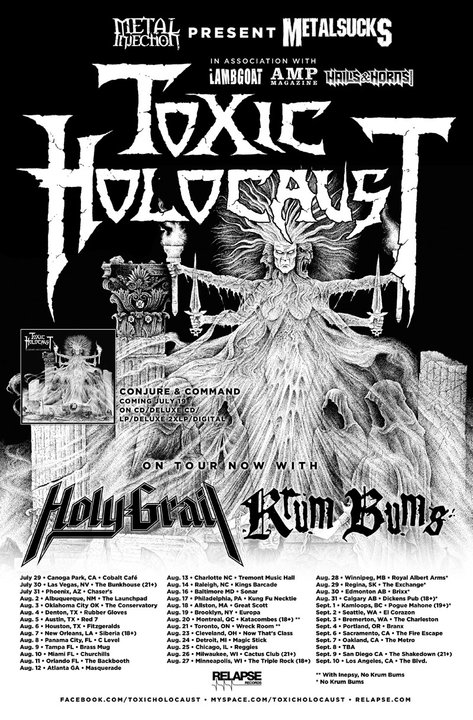 Got tickets to go see Toxic Holocaust tonight at Great Scott in Allston. We couldn't be much more pumped if we tried. Today's Jamz is brought to you, by all the awesome bands we are going to see tonight..First up our local thrash maniacs Ramming Speed!


Then Revocation

The Krum Bums!

Holy Grail!

and last but not least TOXIC HOLOCAUST!



If you are within a reasonable distance of getting your ass to this show tonight, you should put down your bong, strap on your freshest thrash sneakers and come rage with us! Fuck yeah Thursday, you're not so bad this week!