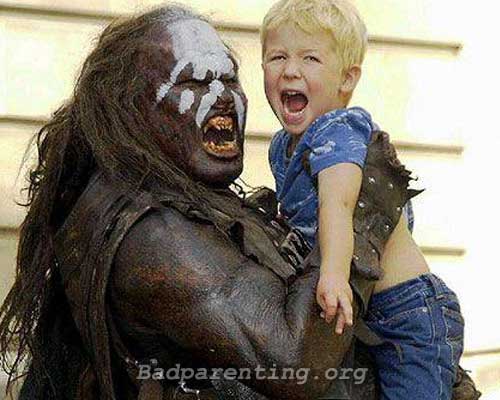 When we were kids, we used to watch movies that were WAY too old for us and at times, scared the living shit out of us. Now we can look back and say "What a fucking pussy I was. That's stupid." but try to think back and remember the shit that made you weep with fear. This trailer Tuesday is all about those cinema relics that we can say with full adult confidence "hah. that's not scary."

I grew up with 2.5 miles of woods behind the house. This movie was SUPER scary but now it's just kinda dumb and awesome.

Now you see it, now you don't.. NOW YOUR DEAD! stfu Demon Wind..

In hindsight, killer man eating yoghurt isn't all that scary.

had I known then how cool a movie about Metal, Demons and seances would be I wouldn't have been so scared. But I was fucking TERRIFIED of having eyeballs come out of my hands.

Jessica Tandy in a nightgown is STILL the subject to my most violent night terrors. On a positive note, I think I just made a huge breakthrough and my psychiatrist is going to be STOKED!