So as you may or may not have heard, we've got some big shit planned for Halloween this year. Let us break it all down for you here with some lovely videos and pictures to show you just how awesome it is going to be.
FIRST UP!
On Saturday October 29th, at midnight, we will be once again joining up with the sick fucks over at the Coolidge Corner Theatre for their 11th annual 12 hour horror marathon! We did some videos for them last year to play in between movies, but this year they gave us the opening slot! Come down for the opening two movies or stay for all 7 movies and see how long you can last! I've seen the full lineup and let me assure you, it is one of the sickest lists I've seen in a while. The two HUGE first movies of the night are announced but the other 5 are secrets…
Opening up the evening is the LEGENDARY Suspiria..

Did we mention that all of these are prints btw? We've been told this is one of a very few uncut prints of Suspiria floating around. NOT TO BE MISSED

As if that wasn't enough to get your ass down there already, up next is one of our personal favorites Return Of the Living Dead!

We've never seen this on the big screen so we are SUPER pumped about that killer zombie biz. Everything is better with zombies..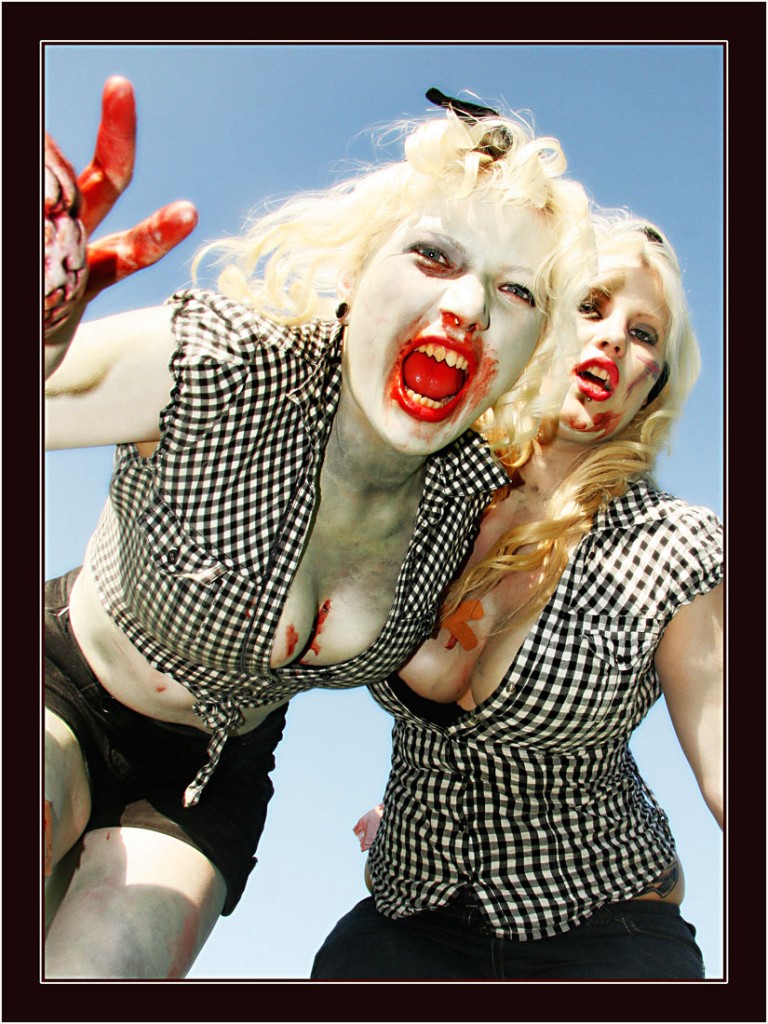 Well, mostly everything..
So go HERE and buy a ticket…right now…
NEXT UP!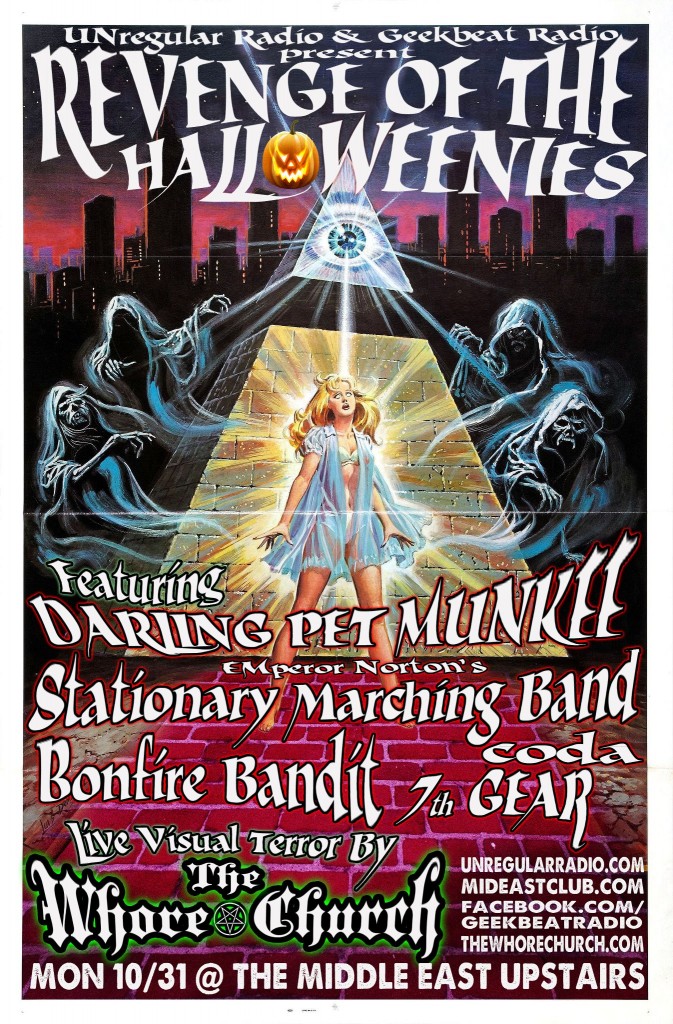 Halloween itself! We will be playing all sorts crazy visual terror madness in between bands, and even have a few surprises up our sleeves for all you nerds out there. This is a killllller lineup, you may remember we've actually done visuals once before for Emperor Norton's stationary marching band at the Boston Underground Film fest last year and they KILLED it.

This is a show that is going to be super fun, put on by our good buddies over at Unregular Radio and Geekbeat radio
So go HERE to buy tickets for this!
All around this is going to be a Halloween you would be an idiot to sleep on…Unless of course you live somewhere like Galatan or France…then disregard all this b.s.